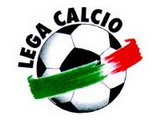 Try as they might Juventus just don't seem to have it in them to make a fist of this year's title race. Saturday evening's 3-2 defeat at home to Cagliari made it two losses on the trot for the Bianconeri, as they followed Wednesday's defeat at Udinese with another poor performance. 
The Italian league has undoubtedly lost a lot of its luster in recent years. Compared to its heyday of the early 90s the competition now fails to attract the big name players, who instead go to the Spanish and English leagues, and Inter are set to win their fourth consecutive title at a canter. 
Although already on the wane, the match fixing scandal that engulfed Serie A in 2006 was the final blow for the already weakened the competition. Once the underlying corruption that underpinned the league was exposed, not only was a degree of credibility lost, but the punishment meted out on Juventus decimated the league's best side - corrupt or not.  
Since then Inter have won the league twice and although Juventus bounced straight back up from Serie B, they have been unable to rebuild such a formidable squad. Instead Ranieri's side are now a workman-like unit with the less-glamorous likes of Olof Mellberg, Momo Sissoko and Cristian Molinaro doing the leg work for the ageing brilliance of Del Piero and Pavel Nedved. 
It's indicative of the league's standard that Juventus are now the side closest to challenging Inter at the top, but in reality they are unlikely to seriously push the reigning champions.  
Juventus came from behind on Sunday to lead 2-1 going into the break thanks to goals from Sissoko and Nedved. But in the second half their defensive frailties were painfully exposed as strikes from Brazilian Jeda and Matri gave Cagliari all three points.  
The result gave Inter the opportunity to reestablish an 8 point lead at the top if they could beat second bottom side Torino at the San Siro. Alas, they couldn't.  
They story goes that Jose Mourinho has his squad on a specific fitness regime geared towards their Champions League tie with Manchester United at the end of the month. Therefore the players are not currently in peak condition, going some way to explaining their poor form since returning from the winter break.  
Whether it's true or not, Inter looked sluggish and deserved no more than a point. They fell behind to a strike from former Manchester City striker Rolando Bianchi just after half time, and it took some poor goalkeeping for them to draw level thanks to a header from Nocolas Burdisso on the hour.  
Inter had a decent shout for a penalty after Abate appeared to handball in the box, and Ibrahimovic struck the inside of the post in stoppage time, but a victory would have been undeserved.  
So on to the indomitable David Beckham who has set the league alight since his arrival and proven that he is by no means unable to perform at the highest level any longer.  
It impossible to deny that the Englishman has played really well since his arrival, and the effectiveness of his performances have been the driving force behind Milan's last three games.  
After scoring last weekend against Bologna he followed that up with another goal and a man-of-the-match performance midweek against Genoa. On Sunday he continued to prove the doubters wrong with another fine performance as Milan dispatched of Lazio 3-0 at the Stadio Olimpico.  
Admittedly, Lazio have gone off the boil of late, having lost their previous two matches to Cagliari and Sampdoria respectively, but that is to take nothing away from Milan's performance.  
History was on the Rossoneri's side going into the game as they had not lost a Serie A tie to Lazio home or away since February 8, 1998, notching up 9 draws and 13 victories in the process.  
Beckham was the architect of the victory providing two assists with trademark pinpoint deliveries. The first to the feet of Alexandre Pato after a galloping run down the right wing, and the second a perfectly weighted free-kick onto the head of Massimo Ambrosini.  
It could have been a hat-trick of assists for Beckham but for the referee ruling out Pato's header for offside. Kaka sealed the rout in the 83rd minute, stroking home a through ball from Clarence Seedorf. 
The victory means Milan leapfrog Juventus into 2nd place, but they remain 6 points behind their city rivals.      
Elsewhere, Roma's march to the fourth Champions League spot stumbled as a late defensive calamity by Simone Loria put the ball on a plate for Francesco Cozza to equalize for Reginna - the final score 2-2. Genoa beat Palermo 1-0 to reestablish a 3 point gap ahead of Roma, and Udinese fought back from 2-0 down to draw 2-2 with Napoli.    
Results: Napoli 2-2 Udinese, Juventus 2-3 Cagliari,  Siena 1-2 Lecce, Reggina 2-2 Roma, Lazio 0-3 AC Milan, Inter Milan 1-1 Torino, Genoa 1-0 Palermo, Chievo 1-1 Sampdoria, Atalanta 1-0 Catania.