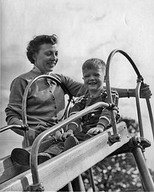 "Weee," and with 18 goals and only two 0-0s it was piss-your-pants with excitement time this weekend in Portugal.
And like three grown men sharing one urinal the big boys were standing on each other's toes at the start of the weekend, as only one point separated them. All of them fancied themselves for wins as they faced opposition from the bottom four, and while two bonfires remained urine free, Trofense got their usually inadequate willy out and sprayed all over Sporting's pathetic excuse for a fire.
Trofense 0 – 0 Sporting
What happened? Sporting dominated and had the ball in the net twice but were offside both times.
Who cares? Probably not you, but probably Paulo Bento because Sporting are now three points off the pace.
Did Veloso play? No.
Is he going to leave? He probably should do, but not for Bolton.
Benfica 1 – 0 Rio Ave
Benfica slammed the hell out of bottom club Rio Ave but only managed a 1-0 win in front of 21,000 at a rain-soaked Estádio da Luz.
Cardozo hit the post late in the first half and minutes later Carlos Martins took some fashion inspiration from The Village People (30 seconds into this clip) as he struck a free kick almightily close.
Cardozo hit the post again in the second half as the water-logged pitch became more and more averse to having football played on it, but conditions became a lot more pleasant when Nuno Gomes was subbed on 66 for Mantorras.
It took the sub just four minutes to score, turning in well from a Cardozo header in what was his first game of the season. The Angolan has been pretty goal-shy in recent seasons, but this one could still provide him with a time to shine.
Belenenses 1 – 3 Porto
The Lions maintained their position at the top as they easily won a game in which they weren't really stretched at all.
They strolled ahead on 20 minutes when Hulk converted Mariano's cross, and it took the current champions just another two minutes to further their lead. Cristiano Rodriguez powerfully headed in his fifth of the season into the bottom corner from Lucho González's superb cross.
Belenenses got one back through a lucky deflection off Saulo on 34 minutes, although there were hints of both off-side and own-goal about it.
While Porto keeper Helton could do little about the goal, he saved brilliantly minutes later when Rodrigo Arroz directed a header towards the far post.
Helton is without a doubt the league's best and consistent keeper - a rare asset in this league. While Benfica juggle three goalies who each exhibit an aptitude for making themselves look like huge cocks, is it Porto's ability to rely on one man that will help them massively in their attempt to retain their title.
The second half was a little more open, and Ávalos almost put Belenenses back on level terms. Unluckily for him his volley flew just over the top.
Porto sealed the win on 86 when Lucho González deservedly got himself on the score sheet, cooly slotting into the bottom corner from the edge of the box.
Meanwhile Braga returned to winning ways after recent defeats to Porto and Benfica. It took the northerners just five minutes to put one past Paços de Ferreira, who have taken a real liking to conceding goals lately. Renteira headed home before dashing to the corner flag to win the competition for totally lame celebration of the week. Go to 19 seconds of this clip to see as snippet of it for yourself.
In fact, they love conceding so much that they made it easier for Albert Meyong Zé score than to miss. The Cameroonian got his seventh of the campaign from two yards in front of an empty net, the Paços keeper preferring to stand admiring the paintwork on the near post than get in the way of the 28th goal against his team this season.
Paços remain in 12th with easily the league's worst goals against tally while Braga hold on to 6th.The chalk to Paços's cheese is turning out to be Leixões, who bloody hate goals. With four consecutive 0-0s to their name, the latest this week away at Nacional, and just two goals in their last seven games they will soon be saying goodbye to fourth place.
In fact they would have been saying their farewells here if Nacional hadn't been completely oblivious to the fact that the goal sits at the end of the pitch, rather than somewhere near the dug outs.
Marítimo jumped into the UEFA cup berth with a 1-0 win at home to Naval. A dull game finished with a bit of excitement as a fine shimmy from Ytalo got him past two defenders before he calmly laid the ball across the box for Víctor to pump into the top corner.
Portugal's Socialist Prime Minister José Sócrates must have had a word with Académica and Estrela Amadora who shared the spoils in a four-goal thriller, thriller night, and no one's gonna save you from the beast about strike. You know it's thriller, thriller night. You're fighting for your life inside a killer, thriller tonight!!!
A lob, a deflection, a header and a half-volley kept the baying hordes happy, and as if that wasn't enough Amadora also hit the post. Let's have more games like this please Liga Sagres.
Guimarães spurned the hospitality of Setúbal by smashing them 2-4.
It was a shame really, as Setúbal has really looked forward to seeing the lads from Guimarães after they had let them have a point at the start of the season, so they laid on some lovely canapés.
So, it's all set up nicely for Porto v Benfica next week. Will Porto win and put distance between themselves and the rest? I wouldn't say no.
The top
Porto – 34
Benfica – 33
Sporting – 31
Leixões – 28
Marítimo - 26