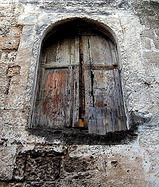 Finally, the Sky Sports countdown clock has ticked its final tock: much to everyone's relief the January transfer window is over. 
In spite of a global credit crisis engulfing the world and bringing it to its financial knees, the Premier League's spending continued unabated. A total of £160 million was spent by clubs in the past month. 
A large proportion of that came from the deep pockets of Manchester City's Sheikhs. But although promises of Kaka, Messi and Ronaldo were bandied about not so long ago, they ended up plumping for Wayne Bridge, Craig Bellamy and Shay Given. 
Thank the heavens, the interminable slog that is the Arsenal-Arshavin saga is finally over! Yes, he's signed. He's there. No one cares anymore.  
Staying in north London, Tottenham managed to lure Pascal Chimbonda, Jermaine Defoe and Robbie Keane back to White Hart Lane, but were less successful in attempts to re-sign Dimitar Berbatov, Younes Kaboul and Paul Robinson. 
What are your thoughts on the past 30 days? Are you pleased with your side's acquisitions, or disappointed at having let someone go? Please let us know below…