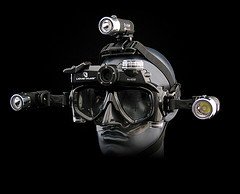 Readers of 90Minutes you have spoken. Nearly 70% of you – a whopping 23 people - said that video technology should be introduced. 
The debate always arises a couple of times a year. Earlier in the season there was the phantom goal in the Watford-Reading game, and more recently Frank Lampard's phantom foul(excuse the MC Hammer instrumental) on Xavi Alonso.  
Surely there is little argument against goal-line technology – or is there? Maybe technology should influence free-kick and offside decisions too.  
If so, what form should it take? Should referees be able to refer to a video umpire, like in cricket? Or should teams have a limited number of decisions they can take to video replay, as is the case in tennis? 
Maybe you're against the introduction of video technology, believing it will slow down the game and that erroneous refereeing decisions are part and parcel of the game.     
Let us know your thoughts…