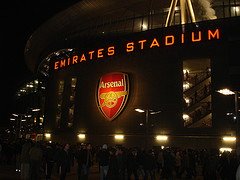 Brazil playing Italy at the Emirates on Tuesday was the best friendly for as long as memory serves. Media-bashing of these midweek matches has become commonplace but games like this bring balance to the argument.
Football, as a spectator sport, is surely best when skill is being showcased like it was by the South Americans during the first half.
Elano, Mark Hughes may have noticed, is a brilliant player. He scored the first of two special goals with his Eastlands team-mate Robinho adding a stunning solo second.
There was a moment, about ten minutes before half time when Ronaldinho seemed to kick the ball about 10 times in a second, as only he can, before a deliciously Brazilian one-two with Robinho. It really grates that Elano is out of favour at City when you see him play as last night.
Friendly matches can also help coaches out. Dunga was extremely unpopular in his homeland until Portugal were defeated 6-2, and now this. Capello too has benefited greatly by beating Germany in Berlin and can continue this momentum with a result in Spain.
Many will still say there is no point, these matches only serve to disrupt a tough season. But who cares? Tough season? We are merely fans and when we are treated to football of that quality then it can interrupt any time it likes.