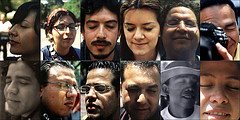 Anyone watching 'outsiders' CSKA Moscow entertain Aston Villa this week will hopefully have picked up on something: Villa are nothing special. 
That they have climbed to third in the league is very impressive; Champions league qualification looks to be more than a possibility, too. However, when they play the biggest names in the continent it would appear they will not be able to cope.   
It is one thing to climb the league playing resolute, direct football; but it is quite another to cope with teams comfortable keeping the ball for long periods. A fact that Everton found after breaking into the top four in 2005.     
The cost of this is bigger than just failure in Europe. Martin O'Neill will have to adapt the team and its style for those European games, and that takes time. Whilst trying to do that (especially with technically inferior players) league rhythm becomes disrupted and they are likely to fall away. Notice Everton's dramatic slide in 2005-06.    
Villa do have some exciting English talent, but they really only score goals from crosses and on the break. O'Neill is not stupid enough to think that they are the complete article, and I am sure he will attempt to make Villa a more unpredictable and exciting team.    
This is how I see things now, but I'm sure there is plenty of opinion to the contrary…