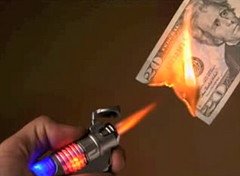 'Value for money', that's how Hull chairman Paul Duffen desbribed Jimmy Bullard following the announcement that the midfielder will miss rest the season, having played just 37 minutes for the club.  
After spending a club record £5m to sign the 30-year-old – plus £40,000-a-week in wages – Hull are now left tallying up that 'value' as they battle to stave off relegation.  
Knee-knack prone Jimmy is, however, by no means the only player to provide such a poor return on investment. 
Per Kroldrup – Everton
Who's Per Kroldrup? Good question. For all the plaudits lauding David Moyes' achievements on a shoestring budget, there has been little mention of the Danish defender. Everton paid £5m for Kroldrup in 2005. He left a year later after only one appearance.
Cost per game: £5m* 
Bosko Balaban - Aston Villa
Villa fans deserve their little bit of cheer of late, lest we all forget the dark years of Deadly Doug and a succession of calamitous managers. The £6m signing of Balaban was the brainchild of John Gregory. The Croatian forward didn't start a league game in two and a half years at the club.
Cost per game: £1,075,000 
Massimo Taibi - Manchester United
United splashed out £4.5m on the Italian stopper in the hope of finding the next Peter Schmeichel. Instead, Taibi set the standard for a succession of second-rate keepers at the club. He made just four appearances during four months at the club.
Cost per game: £1,125,000* 
Florin Răducioiu – West Ham
Raduicaio was a definite 'miss' by wheeler-dealer Harry Redknapp. Having played for Milan and represented his country at the previous two World Cups, West Ham paid £2.4m to bring the Romanian striker to Upton Park. A torrid time came to a head after just 11 appearances, when Florin skipped training to go shopping with his wife.
Cost per game: £218,182* 
Joey Beauchamp, West Ham United
Another fine piece of business by the indomitable Redknapp (who ever questioned the probity of his financial dealings?). Following his £1m move from Oxford, Beauchamp became so homesick that he left after two months without ever playing a competitive game; retuning closer to his Oxfordshire roots with a move to Swindon.
£1,000,000. No games* 
Marco Boogers – West Ham
There's a theme developing here. Boogers joined 'Arry's West Ham for £750,000 in 1995. On as a substitute in his second game, the striker was sent-off within seconds for a two footed tackle on Gary Neville. He never returned to Upton Park, instead seeking solace at a Dutch caravan park.
Cost per game: £375,000* 
Marcelino - Newcastle United
Just another in a long line of Hispanic players to find the going tough in northeast England. Following his £5m transfer, Marcellino played 17 Premier League games in three and a half years at St James' Park.
Cost per game: £508,235 
Pierluigi Casiraghi - Chelsea
A slow start saw the £5.4 striker find the net just once in his opening 9 games. And then he suffered a horrific knee injury in his 10th. 4 years and 10 operations later, Casiraghi retired having seen out his £35,000-a-week contract. 
Cost per game: £1,268,000  
*Excluding wages.