He drives a pink Lamborghini and has a Giorgio Armani tattoo - Robbie Savage is a class act. Over the past fifteen years the Welshman has achieved legendary noteriety in British football. With his luscious blonde locks, parson's nose and schmucky grin, his misdemeanors have made him pantomime hate figure. He is one of the game's true characters.

Savage started his career at Manchester United and came through the youth ranks as part of the crop - along with David Beckham, Ryan Giggs, Paul Scholes, Nicky Butt and the Neville brothers - that lifted the FA Youth Cup in 1992.

He wasn't always the tenacious midfielder we are used to seeing today. At United
the young Savage was a striker, and it was his shortcomings in this position that led to him being released by Alex Ferguson in 1994, without ever making an appearance for the first team.

However, it didn't take him long to find a new club. Driving recklessly on the way back from his meeting with Ferguson, Savage lost control of his car and crashed into a tree. Whilst in hospital that same day, Dario Gradi offered the fiery Welshman the chance to get his career back on track at Crewe Alexander.

At Crewe, Savage moulded himself into the defensive midfielder he is today. After leading them to promotion to the second tier of English football, he caught the eye of Leicester manager, Martin O'neill, and earned a move to the Premier League with the Foxes in 1997.

Savage's spell at Leicester was the most successful of his career. During five years with the club he made his name as a combative and reliable midfielder renowned for his work-rate and commitment. Alongside Neil Lennon and Muzzy Izzet he formed a formidable midfield partnership that took the Foxes to two League Cup finals in two years.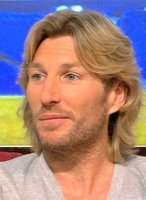 During this time Savage established himself as a regular in the Welsh national team, earning 39 caps for his country. However, following a spat with John Toshack in 2005 he retired from international football.

Never one to let sleeping dogs lie, Savage has continued his war of words with Welsh manager even up until recently. "There's more chance of me flying Concorde to the moon blindfolded than there is of him taking Wales to the South African World Cup," said Savage, who has but one similarity to Dennis Bergkamp - a fear of flying.

When the foxes were relegated in 2002 Savage moved to newly promoted Birmingham before moving on to join former Wales manager Mark Hughes at Blackburn in 2005.
In January 2008 Paul Jewell paid £1.5 million for the Welshman, seeing him as ideal to add some mettle to Derby's flailing midfield. However, it was the prima donna in Savage that shone through. He managed only 16 appearances for the Rams, and was as complicit as everyone else in their consistent capitulation last season.

Being farmed out to Brighton on a one-month loan is the writing on the wall. The end of Robbie Savage's top-flight career is a loss to the game. His tag as the most hated man in football is a harsh one. Although he holds the dubious distinction of being the most yellow carded player in Premier League history, he has only ever seen red once. Savage is spiteful and mischievous, but not malicious. Not everyone will miss the unlovable rogue, but the spectacle of the game will.