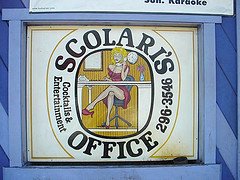 Phil Scolari's appointment as Chelsea manager wasn't met with unanimous approval - some said his lack of European club experience could be a problem - but 20 games into his reign the big Brazilian has won over most of the doubters.
It's not difficult to understand what Roman Abramovich was looking for when he went in search of a new manager this summer. In spite of the successes of the past three years, a lack of attacking verve has been persistent.
Given the blank check book that the Russian oligarch has put before three managers, he has every right to question why such an expensively assembled squad has continued to play such pragmatic football.
In appointing Scolari, Abramovich has got more than he could have asked for - so far. Not only has the Brazilian got Chelsea playing the attacking football Abramovich so desires, he has also taken up Mourinho's mantle of engaging with the media - but with a degree of diplomacy the Portuguese lacked.
In a press conference prior the 5-0 hammering of Middlesborough, Scolari said that he was relishing the prospect of having 7 first team regulars on the sidelines as it was a test of his ability as a coach.
It's unlikely he would have had such a positive outlook without the infallible squad he has at his disposal; but his cheery disposition – however tongue in cheek – is in stark contrast to the incessant moaning that comes out of most press conferences (Mr. Benitez, anyone?).
With stylish attacking football at Stamford Bridge and engaging chat to boot, Big Phil has won many admirers. With the Brazilian at the helm Chelsea are starting to defrost people's icy attitudes towards the club. Abramovich's money is finally buying some love.