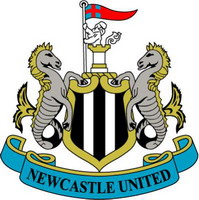 Newcastle United is a sort of football purgatory. A place where players endure torment and damnation before eventually being put out of their misery. 
Whether it's the weather, the cuisine, the women or the lifestyle, a move to St. James's Park is a sure fire way to ruin your career.   
Alan Smith
Yet to score for Newcastle in more than two years at the club. Ok, he's always been a goal-shy striker, but there was a time when he held down a regular place at Manchester United. Ok, that was during the two seasons when they won nothing, but still.
Nicky Butt
It's difficult to pinpoint the move to Newcastle as the catalyst for the demise of the player Pele named the best at the 2002 World Cup. He's been bad for a long time now. Looks like he's in his 40s and plays like it too.
Fabricio Collocini
Hispanic players don't tend to settle well in the north-east of England. The precedents of Marcelino, Hugo Viana and Albert Luque should tell you that. The Argentinean centre-back has gone from being one of Europe's most sought after commodities to just another in a lineage that includes Titus Bramble and Jean Alain Boumsong. 
Mark Viduka
He used to be a classy striker. Even at Middlesbrough he was pretty good, if a little chunky. Lo and behold, in two and a half years at Newcastle he's scored just seven goals and is contemplating retirement.   
Damien Duff
Landing the 27-year-old Duff from Chelsea for £5m in 2006 seemed like the transfer coup of the summer. Alas, he's gone from scoring against Barcelona in the Champions League to struggling to get the better of the likes of Ian Ashbee and Andre Ooijer.    
Michael Owen
Like House music, Owen was big at the end of the 90's and has refused to go away ever since. Still considered good to the less-discerning mind, both remain staunchly popular despite having long had their day.   
Jonas Gutierrez
Won over the Geordie faithful by running around a lot to start with, he has eventually been ground down by the malaise of his teammates. A regular starter for Argentina, yet unable to replicate that kind of form at St. James's Park.
Geremi
Geremi's legs went in 2006. Since then he's captained Newcastle and been their midfield linchpin. He used to play for Real Madrid and Chelsea, which seems to be enough to earn him a place in the starting eleven.