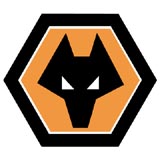 As part of a new series here on 90minutes we'll be looking at all of this season's promoted teams.
Wolverhampton Wanderers have long been overshadowed by their West Midlands rivals Aston Villa, but more recently their bitter Black Country rivals West Bromwich Albion have also taken a greater share of the limelight.
Wolves have spent the last five years in the Championship while West Brom have spent most of it in the Premiership, albeit in the bottom half.
However, West Brom's recent relegation from and Wolves' promotion to the Premiership could mark a long-term change of fortune for the two clubs.
While West Brom are currently without a manager and a shirt sponsor, Wolves have had Mick McCarthy at the helm for over three years and have just signed a two year sponsorship deal with online bookies Sportingbet.
After losing out in the play-offs in 2006/07 and finishing seventh in 2007/08 they romped to the title last season, finishing seven points ahead of yet more local rivals, Birmingham City.
Having McCarthy in charge doesn't necessarily augur well. The steady progress that he has brought to the club will soon grind to a halt if his track record is anything to go by.
But if Wolves can give him the boot early enough in the season good times might lie ahead. Just look at the success that came Sunderland's way after they got shot of him.
He started strongly when manager of Milwall, leading them to third place in what was then Division One in his first full season in charge. He then had a very average second season, finishing 12th, signed a couple of Russians, quit to take up the Republic of Ireland job and Milwall got relegated.
The story of his time at the Republic of Ireland was broadly similar. McCarthy made steady progress that eventually saw his team qualify for the 2002 World Cup. Then he managed to have a huge bust-up with Roy Keane.
Bereft of their best player the team went out in the second round and McCarthy made a fool of himself in Euro 2004 qualifying, most notably in losing 2-1 to Switzerland. He quit in November 2002 and rolled up at Sunderland in March 2003.
His first act at the Stadium of Light was to guide the Black Cats down into the Championship, but in 2003/04 he recreated his Milwall heroics by getting his team to third place before pushing on to win the newly-christened Championship in 2004/05.
However Mick soon reverted to type, making a total mess of things and leaving in March 2006. By then his shite-ass touch had done enough to ensure that the club finished with a record-setting low of 15 Premiership points, breaking its own 2003 record of 19 points.
After a few months out of the game stretching his already perversely distorted mouth someone let him through the door at Wolves.
Read part two of the Wolverhampton Wanderers story here, where their transfer policy and opening fixtures are examined.