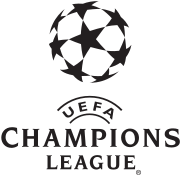 English clubs are becoming more obsessed than ever about winning the Champions League. Chelsea, Arsenal and Tottenham are on the road to try and claim their first win in this great competition whilst Manchester United are trying to reclaim it. Many people in Europe believe that to be a big club around the world you have to win this tournament, so this is why clubs have an endless drive to win the thing. Even though the English Premier League is much more lucrative than the Champions League money wise it does not stop the English clubs concentrating on it more than the premier league.


Chelsea are the best equipped out of the English teams with the strength of their squad and the vast experience and the fact their manager has won this competition with an ageing squad twice at A.C Milan. Chelsea have great players and one of the most feared strikers in the world in Didier Drogba, who most defenders would fear playing. He has raw power and pace in abundance and he is unparalleled to any other strikers in the world at what he does.

Chelsea have very few weakness and this fact makes them strong contenders this year. The only thing that could possibly stop Chelsea this season is their incredible bad luck in this competition. An appalling referee or a goal that never was, a missed penalty or a last minute goal has stopped them in previous years.

Manchester United's biggest asset for this competition as always is their legendary manager Sir Alex Ferguson. You also can't count out Wayne Rooney, despite him having his personal problems at the moment he has the ability to win a Champions League tie by himself.

The experience of most of this squad having won the competition gives Manchester United a good advantage. The problem is their record with injuries, if Man United get a couple of injuries to key players like Rooney or Vidic then they do not posses the quality in depth that Chelsea have and this is a massive disadvantage to them.

Arsenal as always will get to the quarter final but I cannot see them getting any further than that because they do not posses enough quality for the Champions League. Arsenal have many good players like Fabregas and Van Persie but they are constantly getting injured.

When these two are injured they look lost. Also they do not posses a defensive midfielder of any quality at all and great teams always have great anchorman like Roy Keane or Patrick Viera. Arsenal also have one of the worst keepers I have ever seen, he makes their team so nervous it is unbelievable. So until Arsene Wenger address this problem Arsenal may never win the champions League or any trophy at all.

Tottenham are by far the weakest English Premier League team to enter the Champions League for a long time. They lack defensive cover and most importantly experience. Tottenham have quality players but the lack of experience will be there downfall. There group is also a tough one with Werder Bremen and Inter Milan they will be unlikely to get through the group, but then again they could get lucky like Liverpool did in 2005.

The English Premier League has a good chance of having a winner of the Champions League this year but it will not be easy with strong challenge from Spain and with 'the special one' at Real Madrid. However as far as the English clubs are concerned I firmly believe there will be a very strong challenge from Chelsea and Manchester United at least.