Football is Soap-er
Details

Written by

The Rome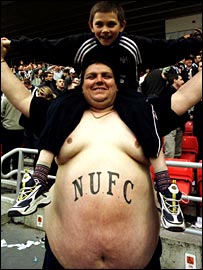 Last Christmas, a Leicester City fan shouted to Nigel Pearson at half time "Oi Pearson, what's going on, it's like pantomime season out there," to which the Foxes manager drolly retorted "Oh no it isn't!"
The Leicester performance that day may have been a bit Widow Twankey, but over the course of the season thus far, they have bossed the third tier of English football and deserve to be taken seriously.
A far cry from the Premier League where the sheer amount of teams in danger of crashing through the trap-door reflect just how many clubs are in disarray. The dramatic and desperate daily shenanigans of some of the country's most famous clubs are like something out of a terrible soap opera.