Hardly a five-star five-nil
Details

Written by

Ian Shine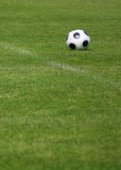 I'll start by blowing my own trumpet. 
After their victory over Benfica I wrote: "Sporting…put on a performance that makes you think you should reassess their chances against Bayern Munich on Wednesday. However, two seconds of reasoned thinking tells you that they're going to get panned." 
And they duly got their panning. A 5-0 one.