Portuguese Liga Sagres review - What does a child say when he goes down a slide?
Details

Written by

Ian Shine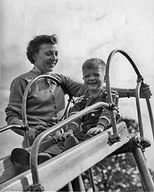 "Weee," and with 18 goals and only two 0-0s it was piss-your-pants with excitement time this weekend in Portugal.
And like three grown men sharing one urinal the big boys were standing on each other's toes at the start of the weekend, as only one point separated them. All of them fancied themselves for wins as they faced opposition from the bottom four, and while two bonfires remained urine free, Trofense got their usually inadequate willy out and sprayed all over Sporting's pathetic excuse for a fire.